Shown in the two pictures above and the picture to the right is Mr. Precha Mahachanavong, the founder of Lotus Self-Defense, a Thai mixed martial art. Mr. Precha was called by his Thai title, "Ajarn," which means teacher or professor. Ajarn Precha was a professional Muay Thai kickboxer from 1950-1956 and competed in over 75 matches. He later earned his first degree black belt from Senior Grandmaster Tony Lasit in kenpo karate of the Kajukenbo Self-Defense Institute.
Using fighting skills he learned from Muay Thai, Kenpo Karate, Judo, and Aikido, Ajarn Precha combined the best of these martial arts to form Lotus, a truly unique Thai martial art incorporating Thai customs and traditions. He started teaching his style of self-defense in Ubon Ratchathani, Thailand in the late 1960's early 1970's. Many of his students were American military men stationed in Ubon because of the Vietnam War.
In addition to teaching Lotus Self-Defense classes, Ajarn Precha taught self-defense to the Thai military and police.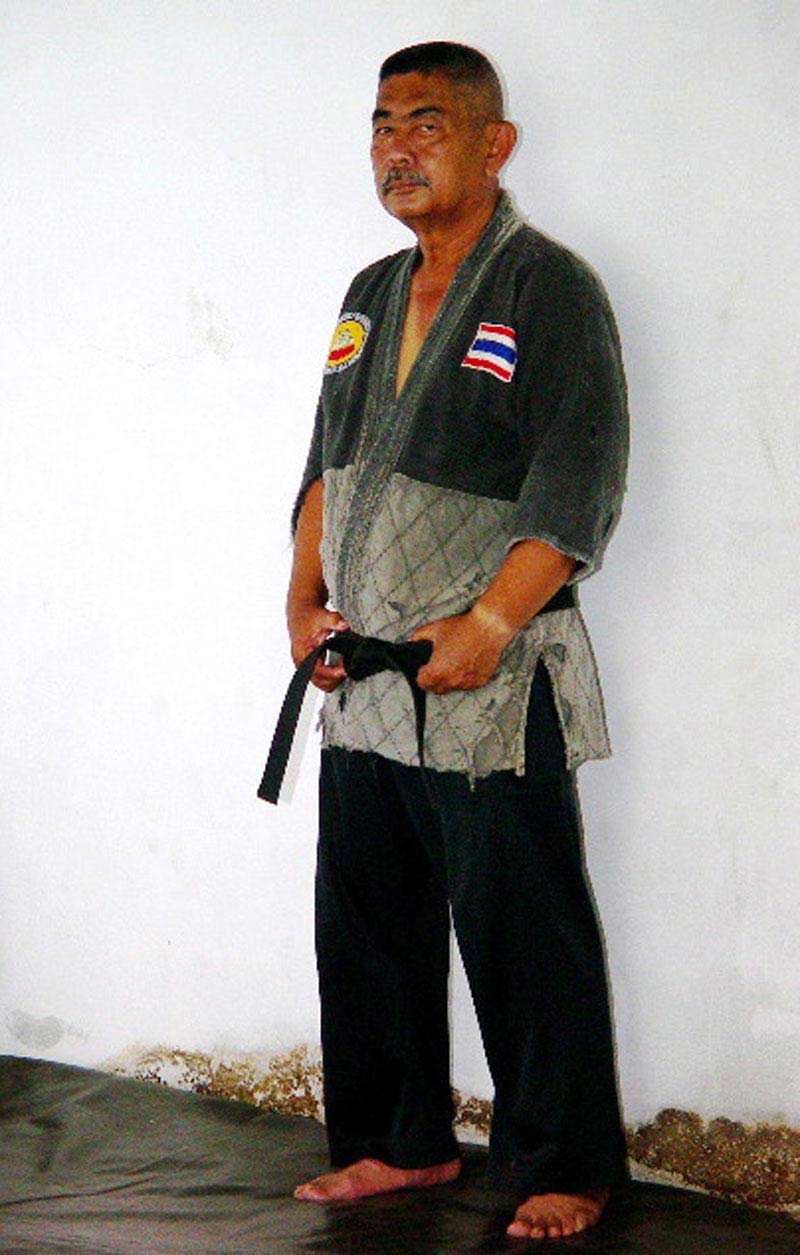 2003
This picture shows Ajarn Precha with his family in Thailand. More pictures from Thailand and of Ajarn Precha can be found here.
Letters written by Ajarn to his students in the U.S.
Ajarn's Application for membership into Lotus.
Ajarn's belt promotion form to document a student's test.