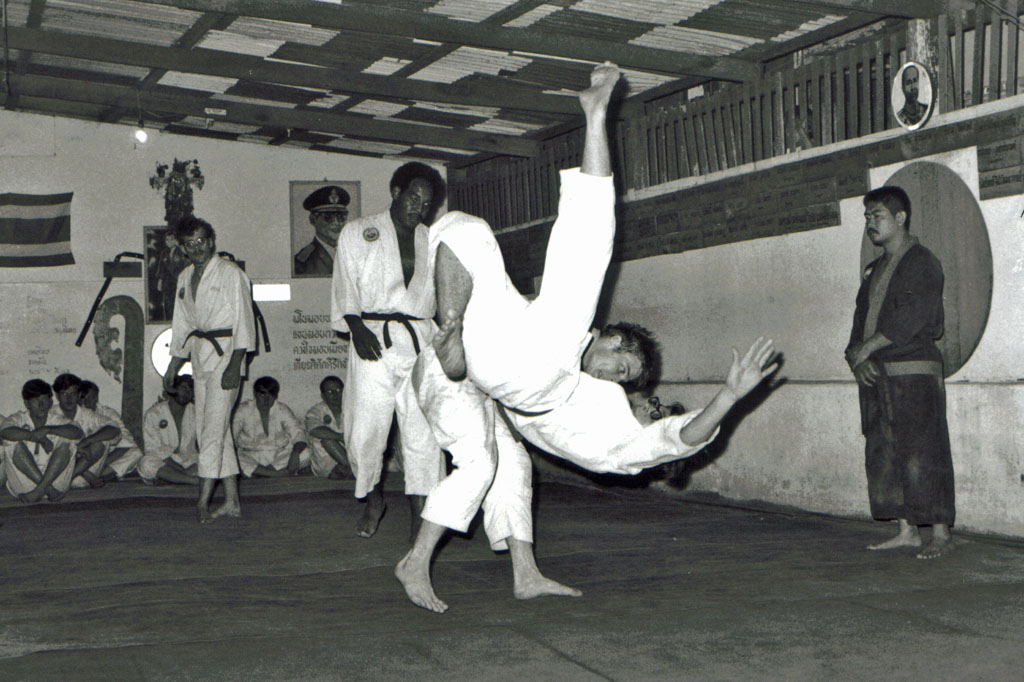 Bill Cayford joined the U.S. Air Force in August of 1970. He was stationed at Ubon, Thailand from September 1972 through November 1973. He extended his tour of duty by three months to be sure of achieving his Black Belt in Lotus before returning to the United States.
He is an avid skydiver and is currently living in Columbia Falls, Montana. He operates his own small business. He also flies the back country rafters and hunters for Red Eagle Aviation during the summer and fall months.


Side Note from Bill:
"I had a black notebook (with a Lotus patch on the cover) that I used to personally handwrite the description of the 100 self-defense techniques of Lotus in. I don't remember the name of the Lotus student who borrowed it from me, but I think he was a purple or brown belt at the time and he found me while I was stationed at Davis Monthan Air Base in Tucson, Arizona after I returned to the States. He promised to copy it and get it back to me, but for whatever reason, I never got it back. I have asked for this side note to be placed here just in case he ever visits the site and comes across this. It would be great history and I would really like to have it back. Thank you."