Joseph Thibodeaux started studying Lotus Self-Defense under Mack Petry in 1995. Joe continued studying and earned his color belt. After graduating from high school, Joe joined the U.S. Army.
Specialist Joe Thibodeaux was killed in action on September 1, 2004 while serving our country in Operation Iraqi Freedom.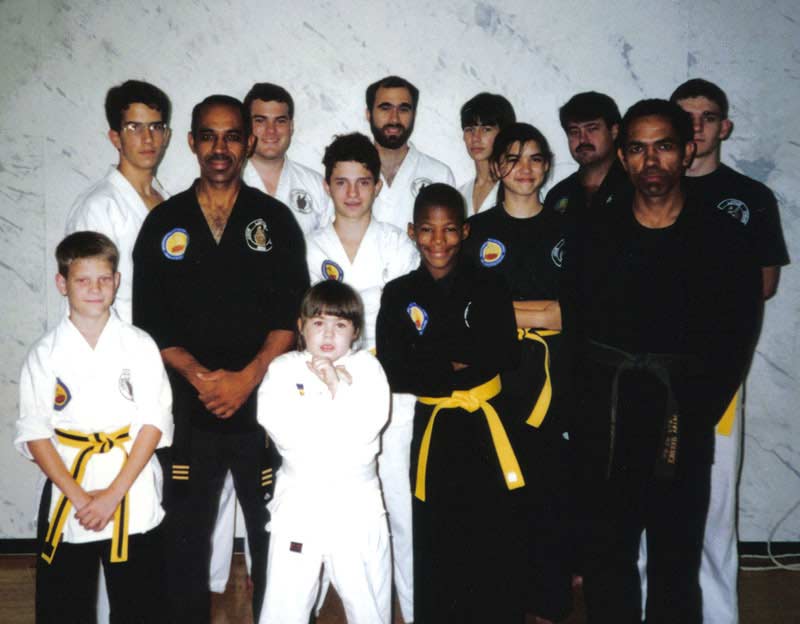 This was a group picture taken at the Lafayette dojo.
Top Row from Left to Right: Joe Thibodeaux, Michael Weeks, Paul, Jacob McMillan, Keith Menard, and Matthew Vidrine
Middle Row from Left to Right: Ajarn Mack Petry, Peter Gauthier, and Anisa Petry
Bottom Row from Left to Right: Christian, Megan Menard, Josh, and Ajarn Teary Petry